SAN LEANDRO
PORTA POTTY RENTAL
We rent porta potties for events and construction projects in the San Leandro area.
FREE Quote: (510) 775-6362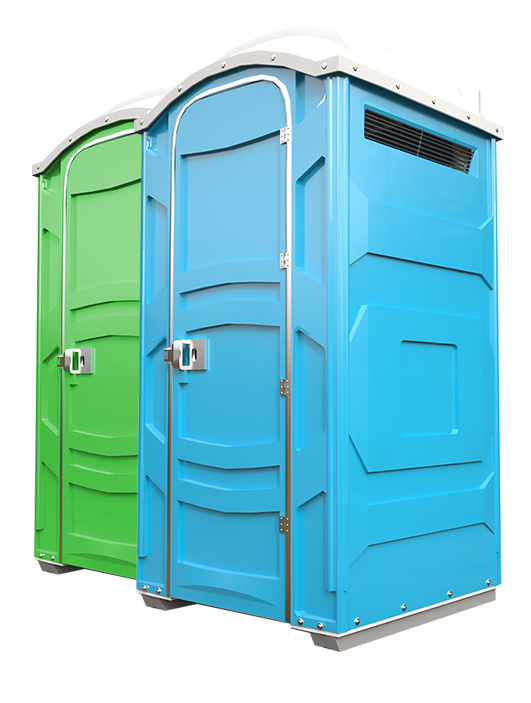 Porta Potty Rental, San Leandro CA
We recognize the significance of spotless, convenient, and sanitary facilities for various events and endeavors. In this guide, we will examine the various types of portable toilets we provide, emphasizing their distinctive features and advantages. Whether you need temporary lavatories for a construction site, an outdoor event, or any other reason, we have the ideal portable toilet rental solution for you.
Various Types of Porta Potties
Standard Porta Potties — Our standard porta receptacles form the basis of our rental services. These devices are designed to be durable, functional, and economical. They include a standard lavatory, a dispenser for hand sanitizer, and ample ventilation. Standard porta potties are appropriate for a variety of events and construction locations requiring basic facilities.
Deluxe Porta Potties — Our deluxe porta potties are an excellent option for those seeking a more comfortable experience. These units include a handwashing station with running water, a vanity mirror, and a flushing restroom, among other amenities. With additional features, deluxe porta potties enhance the convenience and cleanliness of your event or construction site for visitors and employees.
ADA-compliant Porta Potties — These are designed to accommodate individuals with disabilities. These units are large enough to adequately accommodate wheelchairs, with a wider entrance and interior layout. In addition, they feature handrails for added support and convenience.
Luxury Restroom Trailers — These are for upscale events and other occasions where a touch of luxury is desired. These vehicles are superior to conventional porta potties in that they provide a sophisticated and elegant restroom experience. Separate stalls, premium fixtures, flushing toilets, running water sinks, and interior illumination are included. Luxury bathroom trailers provide an option that exceeds expectations, ensuring that your visitors have a memorable experience.
Hand Wash Stations — Maintaining adequate hygiene is essential for any event or project, which is why portable hand washing stations are a necessity. Our portable hand hygiene stations are the perfect addition to any portable toilet rental. These units provide a convenient and hygienic method for guests and employees to completely wash their hands. Portable hand wash stations with foot-operated sinks, soap dispensers, and paper towel dispensers promote sanitation and reduce the spread of germs.
Advantages of Hiring Porta Potties
Porta potties provide a practical solution for restrooms in outdoor settings where permanent facilities may be limited or unavailable. By renting portable toilets, you eliminate the need for guests or employees to travel great distances in search of a restroom, allowing them to concentrate on enjoying the event or completing their duties effectively.
Porta potties are a cost-effective alternative to building or installing permanent facilities. The rental procedure is simple, and you only pay for the duration of your occasion or endeavor. This eliminates the need for permanent facilities' long-term maintenance and upkeep expenses.
Porta potties are extremely versatile and can be used for a variety of events and undertakings. Whether you are hosting a music festival, coordinating a sporting event, supervising a construction site, or planning a wedding, porta potties can be customized to meet your requirements. You can choose the most appropriate porta potty variety for your event or project, ensuring the comfort and satisfaction of your guests or employees.
Maintaining adequate hygiene and sanitation is a top priority for any event or undertaking. Our portable toilets were designed with sanitation in mind. The restrooms are routinely cleansed, sanitized, and stocked with necessary supplies to ensure a pleasant experience. In addition, our luxury restroom trailers and portable hand cleansing stations make handwashing more convenient, thereby promoting optimal hygiene practices.
At San Leandro Porta-Potty, we recognize the significance of environmental friendliness. Our portable toilets are designed to reduce water consumption and environmental impact. You contribute to water conservation efforts and reduce the impact on local resources by choosing portable toilets.
Who Can Use Porta Potties
Porta receptacles are an essential amenity for outdoor events such as music festivals, community fairs, weddings, and sporting events. They provide attendees with accessible and convenient restrooms, assuring their comfort throughout the event.
Frequently absent from construction locations are permanent restroom facilities. Renting portable toilets for construction projects ensures that workers have simple access to clean and hygienic restrooms, thereby enhancing productivity and preserving a healthy work environment.
Public parks, hiking trails, and recreational areas attract visitors who may need access to restrooms. Porta potties can be strategically located in these areas to provide park visitors with a convenient solution while preserving the natural beauty of the surroundings.
During natural disasters or emergency situations, it is crucial to have access to functional facilities. Porta potties can be rapidly deployed to catastrophe sites to provide temporary sanitation facilities for rescue workers, volunteers, and disaster victims.
Summary
San Leandro Porta-Potty provides an extensive selection of porta potty rental options to satisfy your specific requirements. We have the ideal solution for your event or project, ranging from standard porta potties to deluxe units, ADA-accessible options, luxury restroom trailers, and portable hand wash stations.
Our porta potties provide convenience, cost-effectiveness, versatility, hygiene, and environmental tolerance. They are appropriate for a variety of settings, including outdoor events, construction sites, parks and recreational areas, and emergency situations.
San Leandro Porta-Potty for all of your portable toilet requirements, and ensure that your guests or employees have a pleasant and hygienic experience. Contact us immediately to discuss your needs and to make a reservation.