OAKLAND
PORTA POTTY RENTAL
We rent porta potties for events and construction projects in the greater Oakland area.
FREE Quote: (510) 775-6362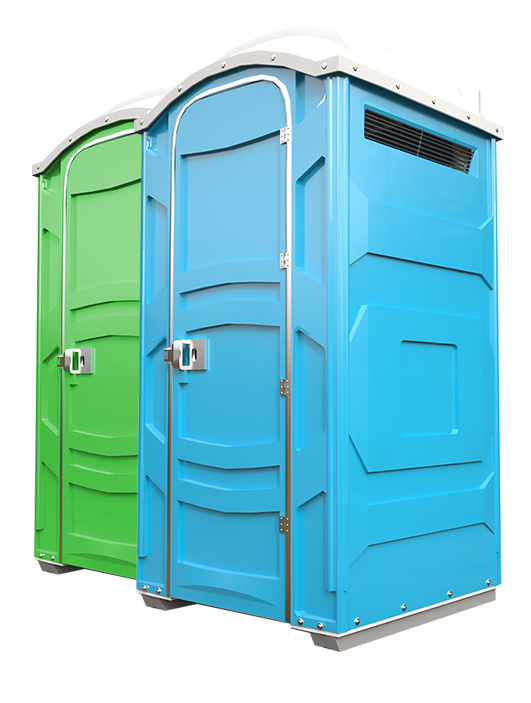 Portable Toilet Rental in Oakland, CA
A porta potty can also be referred to as a mobile restroom or toilet. It's movable from one place to another. There are quite many manufacturers who deal with mobile toilets constructions. Porta-Potties are mostly used in festivals, events, construction sites, and concerts. Depending on the kind of event you're holding, you can choose to rent a movable or portable bathroom or a portable restroom. We specialize in movable restrooms and they have diverse experience on what's best for your event. Our technicians are well qualified and certified for the services we offer to our esteemed clients. We prioritize ensuring that all your events will have accessible, clean, and comfortable bathrooms or restrooms.
Our staff is committed to guiding you on what's suitable for your event, starting from indoor or outdoor family events to big events, like weddings, concerts, and others. We also put into consideration of any disabled guests present at your events or place of work. Stipulated below are different services that we offer and our guide on what suits you best. Oakland Porta Potty rental is proud to meet your needs for portable bathroom services in Oakland, CA. It's our pleasure to walk with you throughout your event.
Special Events

It's vital for any event to have enough access to portable restrooms for your guests especially if you plan to have many guests whether indoors or outdoor. It's quite annoying when people need to release themselves and there is nowhere to go. Portable bathroom rental are made of non-porous interior surfaces. This material prevents bacteria and germs from spreading and each unit had a hand sanitizer. We also do clean and disinfect the porta potty especially during this time of COVID-19, extra measures are carried out.
The floors are not slippery to avoid accidents, there is an indicator showing occupancy on the door to avoid any embarrassment. Our porta potties have a maximum floor, wall, and pipe vents for enough air circulation to avoid bad odors. The user can also see inside while using the room because it has translucent roofs. Rentals also comes with a complement of a hand washing station. This is quite convenient to keep clean and an additional advantage if you're serving food at your event.
Transportable bathrooms also have a deluxe portable toilet unit for special events ranging from 100 to 100,000 guests. The deluxe unit has more space inside, freshwater sink which is operated by a sanitary, hands-free pump. As an events organizer, you will always be at peace and focus on other duties when you are assured that the guests have enough access to portable sanitation. Our team can provide enough porta-potties depending on the number of guests you have.
VIP
The VIP set comes in a trailer and is more advanced with upscale restrooms. It's much higher above the normal porta potty as it uses running water, has big mirrors inside, fully enclosed stalls and the floor is well laminated. You also have access to air conditioning and heat and you have access to hand soap, towels, and wastebaskets. Whenever you choose to have the VIP set at your event ensure there is running water at the site. Also, make prior arrangements with our experts for a successful setup. Our experts are always ready to attend to your needs on time.
Construction Sites
We provide porta potty for any size of the construction site. It's hassle-free for your contractors as they are assured of having sanitation within the site and this gives them peace of mind and can focus on their work. Get in touch with our experts for your construction sanitation needs who are always ready to serve you. We also do have porta potty rentals for home renovations. Choose to keep your family at peace and without sanitary challenges by renting a portable bathroom for a few days or weeks until your renovation is complete. You won't regret our services.
Wheelchair Accessible Porta Potties
If you have guests who are disabled at your event whether a small or big event, our experts are ready to organize for you depending on how many units you need. You can also hire us for workers in your workplace or business area. We are always ready to offer you these services at a very reasonable cost. Our experts will help you out on how to set up and use this special unit.
Our professionals will ensure the portable toilets are serviced at least once a week. The technician pumps the waste from the tank, clean and disinfect the walls and surfaces. Toilet paper and sanitizer will be replaced and will ensure that the restroom is refilled with a deodorizer to maintain fresh air. We also ensure that you get a permit when hiring a portable restroom in Oakland, CA, as it is a requirement by the law. Once you get the permit make sure you place on the street just outside your home.
Our products are made of high-quality materials and can last for 10 years. The secret behind this durability is polyethylene which is high density. This means every time it's cleaned and disinfected, clients will always be ready to rent it for events.
Our deliveries are on the same day or the next day but it's always advisable to reserve within 48 hours to one week before the event. We guarantee that Oakland Porta Potty restrooms are always clean and disinfected before delivering to your event site, construction site, or home. Our team of technicians will ensure that the washroom is placed in a suitable place on your site which is secure, stable, and accessible for servicing. Servicing the portable restroom is important to avoid potential challenges that can arise during the event. We are more than proud to walk with you as we offer you our high-quality services in your events depending on what your needs are.