Deluxe Porta Potties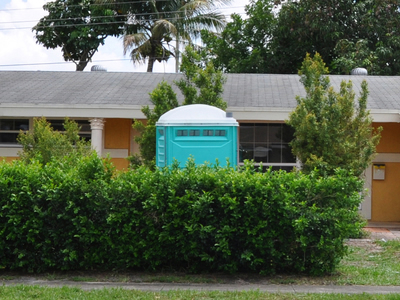 The deluxe portable potty is an excellent improvement to the standard or regular units. These mobile toilets are endowed with significant features that users find helpful. One, you get flushable sinks, which standard portable potties lack. Just like the standard porta potties, they also come as single units. This may be quite disadvantageous but take heart knowing that these units can be rented and paired with the regular portable options if you are hosting many guests.
Some of the features may appear basic but are pretty useful. Let us take a look at the added features to give you a glimpse of what to expect:
Design
Deluxe porta potties come as single units. They are fixed with mirrors for your self-grooming. They are also quite big, owing to the added features. You will easily differentiate a deluxe unit from the standard one using this feature. These units are, therefore, more or less designed like the standard units, save for the added features and the big size.
Size
One of the reasons why the deluxe porta potty is a better alternative to the standard one is because of the sizing. You can, therefore, expect a width range of 44-47 inches and a depth of 45-r48 inches. The height, however, remains standard for the tow options at 89-91 inches. The holding tank capacity is also bigger, owing to the bigger sizing. Users, therefore, get 60-70 gallons, which can handle many people.
Handwashing station
Not may mobile toilet options have a handwashing station. This feature makes deluxe porta potties suitable for several events. Users get a fully equipped handwashing station, which is necessary especially if food or alcohol is involved. You won't find people complaining of some of the issues that they experience in the regular units.
Compatibility
These units can also be rented with the standard units in case you are hosting many guests. Alternatively, you can save them for the essential guests and leave all the standard units for the regular people. You can also choose to obtain both the two units if you need a blend. All in all, they will both serve your guests at the end of the day.
Side urinal
It is usually inconveniencing to use a toilet bowl if you need to go for a short call. These units, therefore, have side urinals for people who only need to go for a quick call. These urinals are also strategically placed for easier reach, which is everything you need for your convenience.
Baby changing station
Some of these units have a baby changing station for events hosting young mothers. These stations are quite spacious and convenient for comfortable use, which is one of the reasons that makes them suitable for parents with small children.
Events
Deluxe portable units can serve several functions thanks to the range of features. Some of these include food festivals which need clean hands, construction sites, disaster relief areas, backyard parties and other interactive events. You can, therefore, contact us if you need Deluxe flushable porta potties around Oakland.