ALAMEDA
PORTA POTTY RENTAL
We rent porta potties for events and construction projects in the Alameda area.
FREE Quote: (510) 775-6362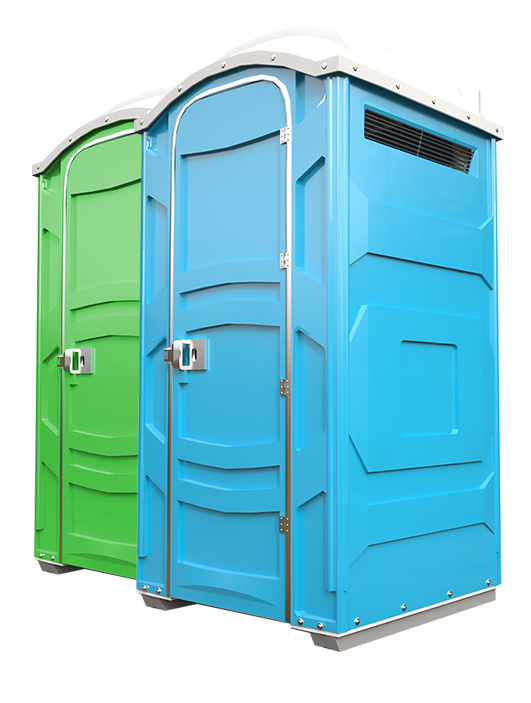 Porta Potty Rental, Alameda CA
As the foremost porta potty rental company in the region, we recognize the significance of convenient and dependable sanitation facilities for a variety of events and projects. Whether you are planning a large outdoor gathering, a construction site, or a special event, our selection of portable toilets will meet and exceed your expectations.
In this guide, we will discuss the various varieties of portable toilets we provide, the advantages of renting them, and who can take advantage of our services.
Diverse Types of Portable Toilets
a) Regular Porta Potties:
Our standard porta potties are the most popular and widely utilized portable toilets. In addition to a toilet seat, urinal, and hand sanitizing dispenser, they feature a compact design that provides essential amenities. Standard porta receptacles are an excellent option for construction sites, small gatherings, and temporary gatherings that require basic sanitary facilities.
b) Deluxe Porta Potties:
If you're searching for enhanced comfort and convenience, our deluxe porta potties are the ideal choice. These amenities include a sink with flowing water, a mirror, a hand towel dispenser, and a larger interior space. Without sacrificing cleanliness, deluxe porta potties are ideal for affluent events, festivals, and long-term projects that require a touch of luxury.
c) ADA Accessible Porta Potties:
We value inclusion and accessibility for all. We provide ADA-accessible portable toilets to accommodate individuals with disabilities. These units comply with Americans with Disabilities Act (ADA) guidelines and offer capacious interiors with handrails, wider entrances, and ample space for wheelchair maneuvering. Portable toilets that are ADA compliant ensure that all individuals can use the restrooms comfortably and independently.
d) Luxury Bathroom Trailers:
Our luxury bathroom trailers provide a lavish restroom experience for those desiring the utmost in sophistication and style. Multiple private stalls, high-end fixtures, premium lighting, air conditioning or heating, and even audio systems are included in these trailers. Whether you are hosting a high-profile event, a VIP gathering, or a wedding, our luxury bathroom trailers will leave a lasting impression on your visitors by providing them with an elegant and luxurious restroom solution.
e) Portable Hand Wash Stations:
Proper hand hygiene is crucial for any event or undertaking. Our portable hand wash stations are freestanding units that provide a practical solution for handwashing. The foot-operated sinks, soap dispensers, and paper towel holders at these stations ensure the sanitation and hygiene of all attendees or employees. You can strategically position portable hand washing stations throughout your event or work site to promote good hand hygiene.
Benefits of Renting Porta Potties
a) Convenience and Flexibility: Renting porta potties eliminates the need to construct permanent lavatories or rely on inconveniently located existing facilities. Our portable toilets are simply transportable and installable, providing you with immediate and accessible restroom facilities.
b) Sanitation: Our portable toilets are scrupulously cleaned, sanitized, and maintained to the highest standards. We take great pride in keeping every unit in immaculate condition through routine maintenance and restocking of essential supplies. You can rely on our porta potties to provide clean and sanitary restrooms for your visitors or employees.
c) Cost-Effectiveness: Renting portable toilets is less expensive than building and maintaining permanent facilities. Our rental options are adaptable, allowing you to select the quantity and type of portable toilets based on your requirements and budget. You only pay for the duration of the rental, thereby avoiding the costs of long-term construction, maintenance, and restorations.
d) Flexibility: Our portable toilets are suitable for a variety of events and undertakings. Whether you are hosting a modest outdoor gathering, a large music festival, a sporting event, or a construction site, we have a porta potty solution that will meet your needs. You are able to select the unit that best suits the size, style, and nature of your event or endeavor due to our variety of options.
e) Environmental Friendliness: We prioritize environmental responsibility and sustainability. Our porta potties are designed with Eco-friendly features such as low-flush toilets and water-saving mechanisms, minimizing the influence on local water resources and reducing water consumption. Moreover, our dedication to appropriate waste disposal and recycling practices guarantees that our services are environmentally conscious.
Who Can Use Portable Toilets
a) Event Coordinators: Whether you're organizing a music festival, a corporate event, a wedding, or a family reunion, our porta potties will ensure the comfort and convenience of your guests. You are able to tailor the restroom experience to the manner and size of your event, ensuring that everyone has access to clean, functional facilities.
b) Construction Sites: Construction projects frequently necessitate temporary restroom facilities for on-site personnel. Our portable toilets are sturdy, transportable, and designed to withstand the rigors of construction sites. They offer a hygienic and convenient restroom solution, augmenting the productivity and well-being of your construction team.
c) Parks and Recreational Facilities: Porta potty accommodations are highly beneficial for public parks, campgrounds, and recreational facilities. They provide an economical alternative to constructing permanent restrooms in these areas, allowing visitors to appreciate nature and outdoor activities while still having access to necessary sanitary facilities.
d) Emergency Situations and Disaster Relief: During emergency situations and natural disasters, access to adequate sanitation becomes crucial. Our portable toilets can be rapidly deployed to provide relief and assistance in affected areas. They provide a temporary solution for emergency shelters, evacuation centers, and disaster response, assuring the health and safety of those affected.
Summary
Alameda Porta-Potty is your reliable source for premium portable toilets. From standard porta potties to deluxe options, ADA-accessible units, luxury lavatory trailers, and portable hand wash stations, we have a variety of options to meet your unique requirements. Our portable toilets provide convenience, cleanliness, adaptability, and affordability for a variety of events and projects.
Our portable toilets are the optimal sanitation solution for event planners, construction site managers, park administrators, and those involved in emergency response. Contact Alameda Porta-Potty Rentals today and allow us to take care of your portable toilet requirements, ensuring a comfortable and hygienic environment for all.