HAYWARD
PORTA POTTY RENTAL
We rent porta potties for events and construction projects in the Hayward area.
FREE Quote: (510) 775-6362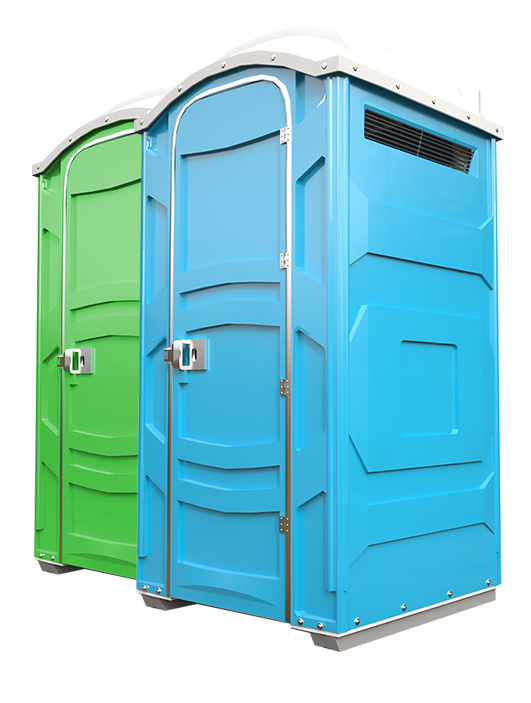 Portable Toilet Rental, Hayward CA
Welcome to Hayward Porta-Potty, your dependable source for high-quality portable restrooms in the Hayward region. We recognize the significance of clean and accessible restrooms at events, construction sites, and other outdoor gatherings.
With our extensive selection of portable toilets, we have the ideal solution for your particular requirements. In this guide, we will discuss the various varieties of porta potties we offer, their distinctive characteristics, and the advantages of renting them for your upcoming event.
Diverse Variations of Portable Toilets
Regular Porta Potties — Our regular porta potties are the most common and standard portable toilets. There is a commode seat, urinal, and hand sanitizer dispenser in each. These units are ideal for festivals, fairs, and small gatherings, as they provide fundamental and dependable sanitation facilities.
Deluxe Porta Potties — These are an excellent choice for those in search of a higher level of comfort and convenience. These units include a hand-washing basin with running water, a mirror, and a larger interior space. The deluxe porta potties provide your visitors or employees with a more pleasant and sanitary experience.
ADA-Accessible Porta Potties — We also provide ADA-accessible porta potties to assure disability-inclusivity and accessibility. These units are equipped with handrails, a broader entrance door, and a low-profile floor to facilitate wheelchair accessibility. Our ADA-compliant porta potties provide attendees with a safe and convenient lavatory option that complies with all applicable accessibility regulations.
Luxury Toilet Trailers — Our luxury toilet trailers are ideal for upscale events or occasions that require a touch of elegance. These fully-equipped trailers feature flushing toilets, vanities with flowing water, climate control, and even high-end finishes. Our luxury restroom trailers add a touch of elegance to your event while ensuring the highest level of comfort for your attendees.
Portable Hand Wash Stations — In addition to portable toilets, we offer portable hand wash stations to promote sanitation and hygiene at your event. These freestanding units are equipped with numerous sinks and hand soap dispensers, making it easy for guests or employees to maintain good hand hygiene.
Advantages of Leasing Portable Toilets
Renting porta potties eliminates the need for guests or workers to search for nearby restrooms or abandon the event site, thereby saving time and enhancing convenience.
Hygiene and Sanitation: Our porta potties are cleansed, sanitized, and serviced on a regular basis to maintain high standards of cleanliness and hygiene. They are equipped with hand sanitizers or hand-washing stations, thereby promoting proper hygiene.
Porta potties are appropriate for a variety of events, including outdoor weddings, construction sites, and sporting events, among others, due to their adaptability.
Renting portable toilets is a more cost-effective option than constructing permanent sanitation facilities. You can select the quantity and type of units that best meet your requirements, ensuring that you only pay for what you need.
Who Can Use Portable Restrooms
Porta potties are excellent for a variety of events and locations, such as:
Outdoor Events: Whether you're hosting a music festival, a community fair, or a company picnic, porta potties provide attendees with convenient and hygienic restrooms.
Frequently absent from construction locations are permanent restroom facilities. Portable toilets ensure that employees have access to clean and easily accessible restrooms for the duration of the project, thereby promoting productivity and maintaining a healthy work environment.
From marathons to outdoor sports tournaments, athletes, spectators, and personnel must have access to portable toilets. They provide an easy way to relieve oneself without interrupting the event.
For outdoor weddings, garden parties, and other special events where indoor facilities may be limited, porta potties provide attendees with a convenient and comfortable restroom option.
Parks and Recreational Areas: To accommodate visitors and maintain sanitation in natural settings, public parks, campgrounds, and hiking trails frequently require portable restrooms.
Summary
Hayward Porta-Potty recognizes the significance of dependable and sanitary sanitation facilities for outdoor events and gatherings. We provide a variety of portable toilets, including standard, deluxe, ADA-accessible, and luxury restroom trailers, as well as portable hand cleansing stations.
Our standard porta potties offer a simple solution, while our deluxe units provide added comfort and convenience. Luxury lavatory trailers add a touch of elegance to upscale events, while ADA-accessible porta potties ensure inclusivity. In addition, we provide portable hand washing stations to promote cleanliness.
The advantages of renting portable toilets from us include convenience, cleanliness, adaptability, and cost-effectiveness. Porta potties are appropriate for a variety of events, such as outdoor festivals, construction sites, sporting events, celebrations, and recreational areas.
You can rely on Hayward Porta-Potty to provide you with high-quality portable toilets and hand washing stations that meet your specific requirements. Our dedication to sanitation, dependability, and superior customer service ensures that your event attendees or construction crew will have a seamless and satisfying experience. Contact us today to discuss your porta potty rental needs and let us assist you in planning a successful event.