EMERYVILLE
PORTA POTTY RENTAL
We rent porta potties for events and construction projects in the Emeryville area.
FREE Quote: (510) 775-6362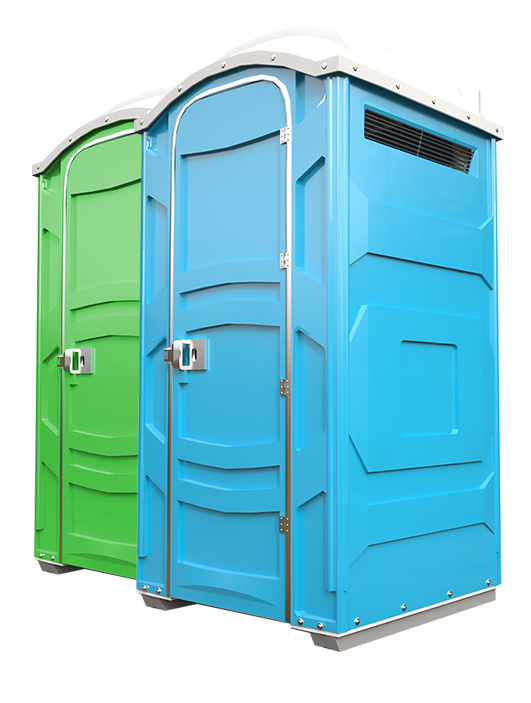 Portable Toilet Rental, Emeryville CA
We would like to take this opportunity to welcome you to Emeryville Porta-Potty, your dependable partner in offering solutions for clean and convenient restrooms for outdoor events.
Even in transitional environments, we are aware of the significance of upholding high standards of cleanliness and comfort. Because we offer a variety of porta potty alternatives, we can ensure that all of your guests will have access to facilities that are appropriate for the duration of the event.
In this piece, we will examine the many varieties of porta potties that we provide, focusing on the distinctive qualities and advantages that come standard with each model.
Few Varieties of Porta Potties
Normal Porta Toilets – The majority of events opt for our normal porta toilets because they are the most cost-effective option. They are built to last, have a sleek and space-saving design, and provide a pleasant environment inside. Porta potties that are standard issue come furnished with a toilet seat, urinal, and a hand sanitizer dispenser. These facilities are designed for temporary use only.
Deluxe Porta Potties – These are the best option for anyone searching for increased levels of both comfort and convenience in their portable sanitation solution. These are really roomy accommodations that are equipped with a mirror, a flushing toilet, and a sink that has running water. The increased comforts offered by deluxe porta potties make the use of such facilities by guests a more pleasurable experience.
ADA Accessible Porta Potties – Here at Emeryville Porta-Potty, we are dedicated to ensuring that our facilities are accessible to all members of the community. Portable toilets that comply with ADA standards have been installed to serve the needs of guests with disabilities. The interior of these units is roomy enough to accommodate mobility assistance, and they come equipped with railings and a wide door for ease of access.
Luxury Bathroom Trailers – We are able to provide luxury bathroom trailers for high-end gatherings and other special occasions that call for an upgraded restroom experience. These trailers offer a luxurious environment with high-end features and conveniences, such as flush toilets, sinks with running water, ample internal space, and climate control. The experience that your distinguished guests will have in our luxury bathroom trailers is one that is both refined and pleasant.
Portable Handwashing Stations – Keeping up with basic hygiene is extremely important, especially in settings that are outside. Our portable hand wash stations provide a number of sinks, soap dispensers, and paper towel holders in a variety of configurations. These units are spaced out in a strategic manner across the event area in order to promote cleanliness and avoid the spread of germs.
Some Advantages of Hiring Porta Potties
Porta potties offer a great level of convenience due to the fact that they can be quickly placed and relocated to accommodate the specific needs of your event. This makes them a versatile option. They offer a versatile option for toilet needs, regardless of the location or atmosphere of the event.
To ensure the highest level of cleanliness and hygiene, each of our porta potties is thoroughly scrubbed, disinfected, and refilled on a regular basis. In an effort to encourage users to maintain a clean environment, these facilities provide amenities such as hand sanitizers and sinks.
Renting porta potties rather than building permanent restroom facilities is a more cost-effective solution because it eliminates the requirement for building permanent restroom facilities. All of our rental choices have been priced to be as reasonable as possible, giving you the ability to better manage your financial resources.
Considerations Relating to the Environment: If you choose the portable toilet rental route, you'll be doing your part to protect the environment. Because our units are designed to use as little water as possible and include waste disposal systems that are beneficial to the environment, the environmental effect of your event will be reduced.
Who Can Benefit from Using Porta Potties
The use of porta potties is appropriate for a diverse array of events and meetings, such as outdoor weddings, festivals, concerts, construction sites, sports tournaments, business gatherings, and many other types of gatherings. Our porta toilet rentals can be customized to meet your individual requirements, regardless of the size of the gathering or event that you are in charge of organizing.
Summary
For all of your needs relating to temporary restrooms, Emeryville Porta-Potty Rentals is the company you should contact. Our extensive selection of porta potties, which includes standard, deluxe, and ADA-accessible models, as well as luxury bathroom trailers and portable hand washing stations, guarantees that your guests will have access to clean and pleasant facilities for the duration of your event.