ALBANY
PORTA POTTY RENTAL
We rent porta potties for events and construction projects in the Albany area.
FREE Quote: (510) 775-6362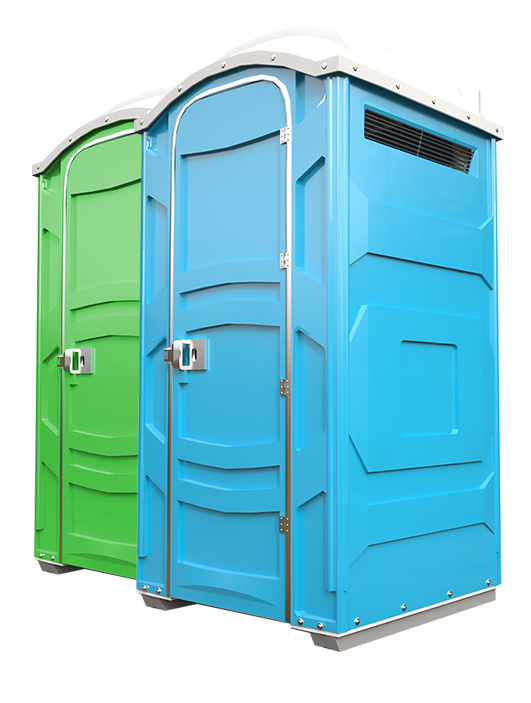 Portable Toilet Rental, Albany CA
Albany Porta-Potty is your reliable source for high-quality portable restrooms in Albany and the adjacent area. We recognize the significance of providing clean and accessible restrooms for various events and projects.
Whether you're organizing a construction site, an outdoor event, or a wedding, we have a variety of porta potty options to meet your requirements. In this guide, we will describe the various types of portable toilets we offer and the advantages of renting them.
Diverse Varieties of Porta Potties
Standard porta potties are the standard and most frequently rented portable toilets. They are economical and provide the necessary features for basic sanitation requirements. Our standard units include toilet seats, urinals, and hand disinfectant dispensers. They are popular for construction sites and small to medium-sized events because they are simple to transport, install, and maintain.
Our deluxe porta potties are an excellent choice for those who require a bit more luxury and convenience. These units include a hand-washing station, a mirror, a coat rack, and a larger interior space. The deluxe porta potties are suitable for outdoor weddings, festivals, and corporate events that require a higher level of comfort.
We provide ADA-accessible porta receptacles because we believe in making our facilities accessible to all. These units comply with the Americans with Disabilities Act (ADA) specifications. They feature a roomy interior that facilitates wheelchair maneuverability and handrails for added support. Our ADA-compliant porta receptacles ensure that individuals with disabilities can comfortably access your event or construction site.
If you're searching for a more upscale and sophisticated restroom experience, our luxury bathroom trailers are the best option. These trailers are designed to resemble traditional indoor restrooms and provide a high level of elegance and comfort. They have flushing toilets, running water sinks, entirely enclosed stalls, air conditioning, and luxurious finishes. Luxury restroom trailers are ideal for high-end events, VIP areas, and long-term undertakings requiring a touch of elegance.
Portable Hand Wash Stations: Maintaining appropriate hygiene is crucial, and our portable hand wash stations guarantee that your guests and employees always have access to clean hands. Multiple basins, soap dispensers, and paper towel dispensers are contained within these freestanding units. Portable hand washing stations are an excellent addition to any event or construction site because they promote hygiene and prevent the spread of germs.
Advantages of Renting Portable Toilets
Our portable toilets provide a convenient solution for transient sanitation requirements. They can be delivered, assembled, and removed according to your schedule, making maintenance and removal effortless.
Renting portable toilets is a cost-efficient alternative to constructing permanent sanitation facilities. You can avoid construction, utilities, and ongoing maintenance expenses.
Our selection of portable toilets accommodates a variety of needs and event sizes. From basic units for small gatherings to high-end restroom trailers for upscale events, we have a variety of options to meet your requirements.
All of our portable toilets are routinely cleansed and sanitized to ensure the highest hygiene standards. We take pride in providing clean and well-maintained facilities for your visitors' or employees' comfort and satisfaction.
Who Can Use Portable Toilets
Keep your construction laborers comfortable and productive by providing convenient restrooms on the job site. Porta potties are a practical solution for construction crews' sanitation needs, enabling them to concentrate on their work without interruptions.
Whether you're planning a music festival, a sporting event, or a community gathering, porta potties are a necessity for providing ample restroom facilities for attendees at outdoor events. They guarantee that guests can appreciate the event without having to search for restrooms.
The planning of a wedding or other special event requires attention to detail, including the provision of comfortable restrooms for attendees. Adding a touch of elegance to your event, our deluxe porta potties and luxury lavatory trailers provide a more refined experience.
In public parks and recreational areas, permanent sanitation facilities are frequently lacking. By renting portable toilets, you can ensure that guests enjoying outdoor activities have access to clean and convenient facilities.
If you are hosting an event or working on a project in a remote location with limited or no access to permanent facilities, portable toilets are a practical solution. They are readily transportable and can be set up anywhere, providing essential sanitation facilities.
At Albany Porta-Potty, we recognize the significance of offering clean and convenient sanitation solutions for a variety of events and projects. Whether you require standard porta potties, deluxe units, ADA-accessible facilities, luxury lavatory trailers, or portable hand wash stations, we have the optimal solutions to meet your needs.
Our portable toilets offer convenience, affordability, adaptability, and the highest standards of cleanliness. They are appropriate for construction sites, outdoor functions, ceremonies, parks, and remote areas.
To ensure the comfort and satisfaction of your clients or employees, you can rely on us to provide dependable and high-quality porta potty rentals. Contact us immediately to discuss your needs and allow us to assist you in making your event or endeavor a success.